Honda XRV 750 Africa Twin 1990/1992 Japanese Regulator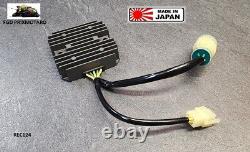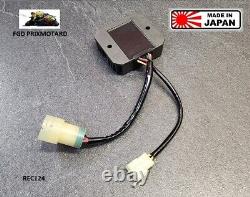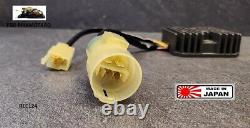 QUALITY REGULATOR IDENTICAL TO ORIGINAL, MADE IN JAPAN. TOURMAX OR SUN BRAND, DEPENDING ON AVAILABILITY.
(DO NOT COMPARE WITH CHEAPER CHINESE REGULATORS OF LOWER QUALITY). HONDA XRV 750 AFRICA TWIN 1990 1991 1992. (8 WIRES / 2 TERMINALS / 3 YELLOW / 2 GREEN 2 RED 1 BLACK).
PLEASE VERIFY IF YOUR REGULATOR IS IDENTICAL TO MY PHOTOS BEFORE PLACING YOUR ORDER. (APPEARANCE AND NUMBER OF WIRES).
IT IS IMPERATIVE TO CHECK THE GOOD CONDITION OF YOUR BATTERY AND MOTORCYCLE'S ALTERNATOR AT THE TIME OF REPLACING THE REGULATOR TO AVOID ANY RISK OF DAMAGE. MANY OTHER MODELS AVAILABLE ON FGD-MOTO.