Honda XRV 750 Africa Twin Fuel Pump Japan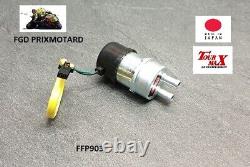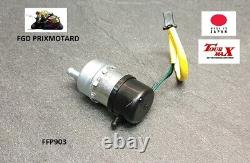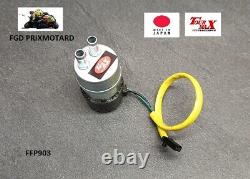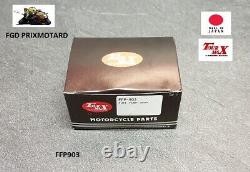 100% NEW ELECTRIC FUEL PUMP. FOR MOTORCYCLES EQUIPPED WITH CARBURETOR (NOT INJECTION). FUEL PUMP BRAND MITSUBISHI AS ORIGINAL EQUIPMENT. MARKETED IN JAPAN IN TOURMAX BOX. (do not confuse or compare with Chinese copies circulating on the internet). HONDA XRV 750 AFRICA TWIN. FUEL HOSE CONNECTION TUBE 10MM DIAMETER. PUMP LENGTH 106MM / PUMP DIAMETER 46MM. THIS PUMP IS FUNCTIONAL UPON DELIVERY AS IT IS TESTED IN THE FACTORY.
THIS TYPE OF PART CAN ONLY BURN OUT IF THERE IS IMPROPER HANDLING. (for example, in case of modified wires touching each other or reversing + and -). THAT'S WHY THERE IS NO WARRANTY.
MANY OTHER MODELS AVAILABLE FGD-MOTO.